TRADE SHOW SIGNAGE
Trade shows are an excellent way to build your business, but without good it is easy to get lost in the shuffle. Prosign Studio offers a wide variety of trade show and portable display graphics in all shapes and sizes, to fit every budget. So, whether you just need a simple table-top sign, a retractable banner, or a complete booth system with collapsible wall, lights and podium, you can count on Prosign Studio to produce professional, stunning graphics that will set you apart from the competition at your next trade show or business expo. Plus, because we print and assemble in-house, you can be assured of fast turn-around and excellent quality control.
TRADE SHOW BOOTHS and DISPLAY
When shopping for trade show booths and display items, here are a few factors to consider: First, how many trade shows are you planning to attend? Are you looking for an economy display that will be used once and then thrown away, or one that will stand the test of time and includes a lifetime warranty? Prosign Studio can produce exactly what you need in either scenario keeping in mind your goals, budget and requirements.
CLEAN PROFESSIONALLY DESIGN
Second is appearance. Having clean, professionally designed elements in your space reflects that same image of your product to potential customers. While many try to create or produce their own display items in-house using desktop printers and office supplies, they often don't realize that they might be sending the wrong message or perception to potential customers. A well designed, professionally made trade show graphic will add credibility to your brand and impress potential customers.[/column]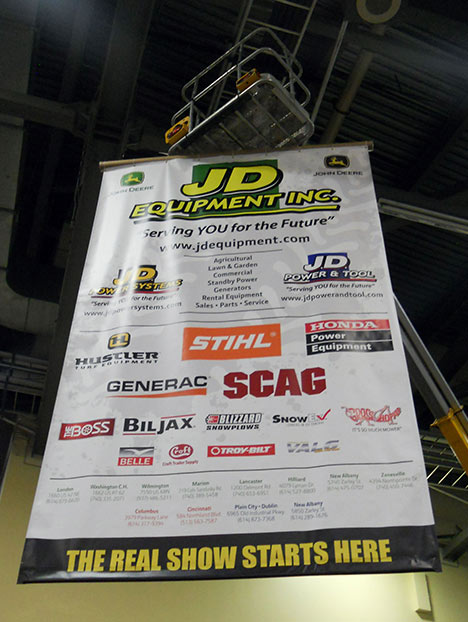 CUSTOMER SERVICE
Finally, and arguably most important, is customer service. While you may find a cheaper price on a similar item online, what happens when you discover a problem or need additional help? Ordering from Prosign Studio means that you're dealing with real people, face to face, who truly care about your display with the ability to quickly fix or adjust any problem or issue you may have.